Montecito is an unincorporated census-designated place in Santa Barbara County, California. According to the Montecito Community Plan, Montecito is bounded on the north by East Camino Cielo Road; on the east by Ortega Ridge Road and Ladera Lane (with Summerland on the east side of Ortega Hill Ln.); on the South by the Pacific Ocean, and to the west by Olive Mill Road. Montecito does not include areas such as Coast Village Road, which while usually considered part of Montecito, are actually within the city limits of Santa Barbara, located directly to the west.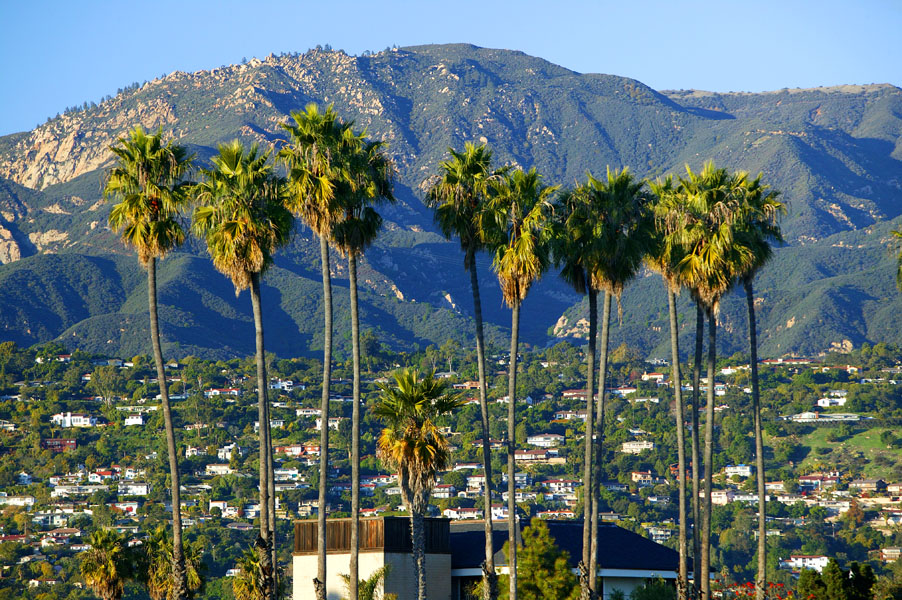 Montecito occupies the eastern portion of the coastal plain south of the Santa Ynez Mountains. Parts of the town are built on the lower foothills of the range. Notable roads spanning Montecito include East Valley Road, Mountain Drive, and Sycamore Canyon Road, all of which form part of State Route 192. In addition, the U.S. 101 freeway runs along the south end of town, connecting it with other cities in Santa Barbara County and the rest of Southern California.
Montecito has 3,010 single-family dwellings. The community is consistently ranked by Forbes magazine as one of the wealthiest communities in the United States.